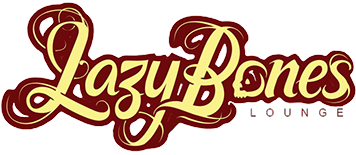 Lazybones Lounge Restaurant & Bar
Lazybones Lounge features live music seven nights a week, with fantastic food and a wide range of beverages served by friendly helpful staff. There is a small cover charge that goes towards live music.
Located in the heart of Marrickville, Lazybones Lounge, with its eclectic decor, is a restaurant and bar with a unique, relaxed atmosphere where people can meet, hang out, chat & listen to live music.
We also have a function room, email us for more info: info@lazyboneslounge.com.au

294 Marrickville Rd. Marrickville. Entry Illawarra Rd. Ph: 0450 008 563
Mon - Wed: 7pm till 12am | Thu - Sat: 5pm till 3am | Sun: 5pm till 10pm
Persons under the age of 18 years are welcome with a responsible adult (parent
guardian
temporary guardian).

Schedule of Gigs
(Subject to Change)